YO.
YESTERDAY we played instore at the new Rough Trade store in Brick Lane and sold the first 50 copies of Nightmare!
TODAY we are in the studio again finishing the tracking for 'Money on the Fire', which is sounding sick!
TOMMOROW we start our first tour!
We will be playing here:
Aug 10 Year Zero Club @ Proud Galleries Camden, London
Aug 11 Leeds Faversham
Aug 12 Manchester Roadhouse (All Dayer)
Aug 13 Edinburgh Festival @ liquid rooms w\ Duke Special
Aug 16 Nottingham Social
We will have T-Shirts and Badges for sale at all dates so come down for some more of this!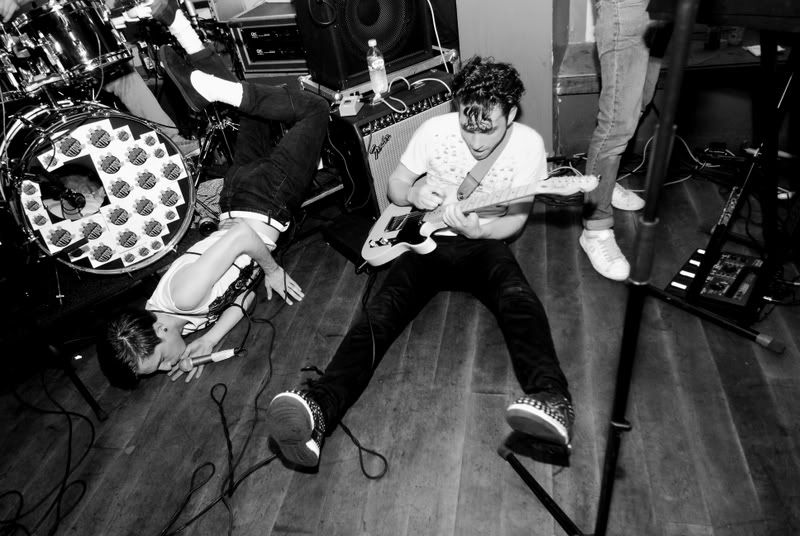 Also, Look out for the Video for Nightmare on MTV2 now!
x